Fanatique
Senior Member






member is offline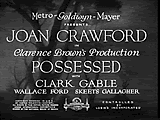 It is inevitable to be drawn back into human drama.







Joined: May 2005
Gender: Female


Posts: 438
Location: Montreal, Québec, "Canada"
Karma: 5
Abortion
« Thread Started on Sept 24, 2005, 5:42pm »

---



I read that it had some "undergoes a pair". But is what that want to only say two, or "a pair" in the direction of several...? I am lost on this point, somebody can light me?

---

www.broken-poesy.skyblog.com
david
Guest

Re: Abortion
« Reply #1 on Sept 26, 2005, 3:15pm »

---

I don't know what it means! I never knew about anything stuffs like abortions but....I read a book by Barry Paris...page 249, "she might placate them on a case-by-case basis, and they might usefully reciprocate with support and guidance. But sex with men was dangerous in many ways----not least of the dangers being pregnancy. Various sources maintain that, in an era of primitive contraception, Garbo and many other actresses underwent abortions at the hands of a doctor discreetly engaged by MGM for that purpose (on a shared-cost basis with other studios); writer S.N. Behrman said she had had "a couple" of them and that the procedure had given her an ever greater "terror of sex." Equal to a fear of pregnancy was the fear of betrayal, private and public, deliberate or accidental. Gilbert's passion for her, and the resulting headlines, had caused her more embarrassment and chagrin than any other experience in Hollywood, with the possible exception of Stiller's dilemma. Her troubled ties with both men at the same time had been an ongoing agony."


Fanatique
Senior Member






member is offline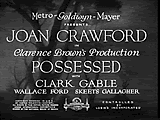 It is inevitable to be drawn back into human drama.







Joined: May 2005
Gender: Female


Posts: 438
Location: Montreal, Québec, "Canada"
Karma: 5
Re: Abortion
« Reply #2 on Sept 26, 2005, 6:10pm »

---

I know, i read it too ... But thats not my question ... Anyway im not able to imagine her as a mother ... curious ...

---

www.broken-poesy.skyblog.com